Force Motors Ltd Campus Placement 2022 | Freshers | DET / ITI Apprentice | May 2022 |
Company Name :- Force Motors Ltd
Force Motors, is the Pune based pioneer of the LCV Industry that gave India iconic brands like the Tempo, Matador, Minidor and Traveller. Over the last fifty years it has partnered with leading global automotive names like Daimler, ZF, Bosch and MAN from Germany. A completely vertically integrated company, Force makes its own engines, chassis, gear boxes, axles, bodies, etc. for their entire product range.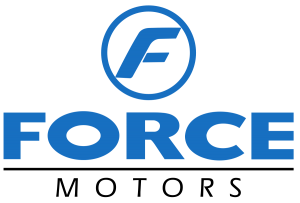 Today, it manufactures a wide range of vehicles including Small Commercial Vehicles (SCV), Light Commercial Vehicles (LCV), Multi Utility Vehicles (MUV), Sports Utility Vehicles (SUV) and Agricultural Tractors. With 2 plants in Akurdi (Maharashtra) and Pithampur (Madhya Pradesh) respectively it employs around 8500 people.
Positions :- ITI Apprentice/Diploma Engineer Trainee (DET)
Job Location :- Pithampur, Madhya Pradesh
Stipend :-
Diploma –

15000/- Rs Pm

ITI –

10000/- RS Per Month
Qualification :-
ITI in Fitter, Turner, Welder, Machinist, Mechanic Motor Vehicle , Diesel Mechanic, Electrician , Copa

Diploma – Mechanical, Production, Automobile, Electrical & Electronics
Experience :- Freshers
Age :- 18 वर्ष या उससे अधिक 
Campus Interview Details :-
Date – 06 May 2022
Time – 08:30 AM
Venue – Govt Polytechnic College Dewas Road, Ujjain, M.P.
For More Details :- Click here